MAIL ORDER
MAIL ORDER ITEMS
Have An Item You Want Signed By Your Favorite Athlete? Are you looking to get a personal memento, collectible or item that you want signed, inscribed or personalized? Then this is the place!

We can add to an existing item, or get you a custom one-off piece that no one else has! The possibilities are endless!

No matter if your looking to start your own collection with a Glenn Hall autographed piece on a treasured item, or add that missing player to your unique item or collectible, we can help.
Unsure of what category YOUR item falls under, REGULAR or PREMIUM ITEMS? What is the difference?
REGULAR ITEMS   refers to photos 16x20 or smaller, pucks, trading cards, McFarlane figurings, books, mini masks, mini Stanley Cups etc.
PREMIUM ITEMS   pertains to photos larger than 16x20, jerseys, loose jersey numbers, hockey sticks, equipment, masks, helmets, banners, large Stanley Cups etc.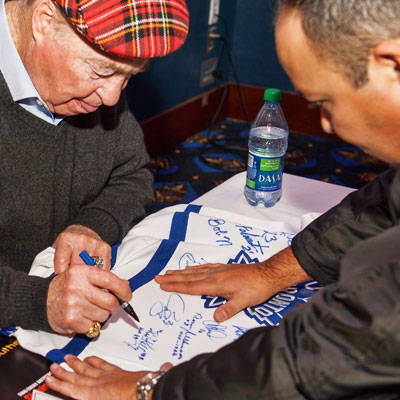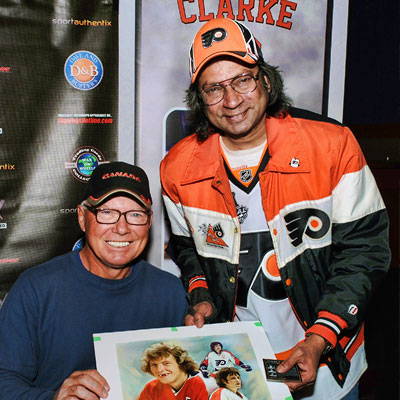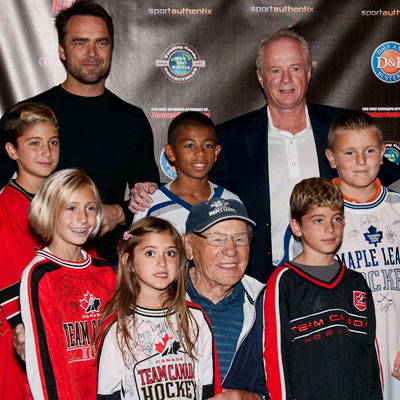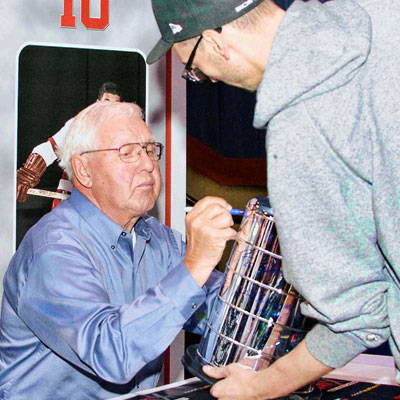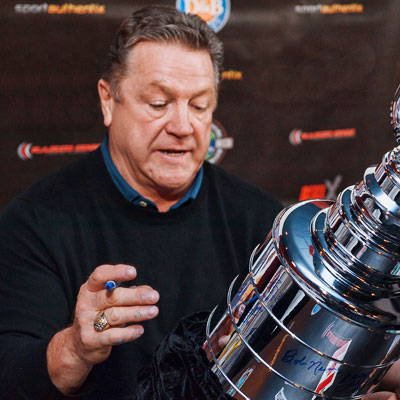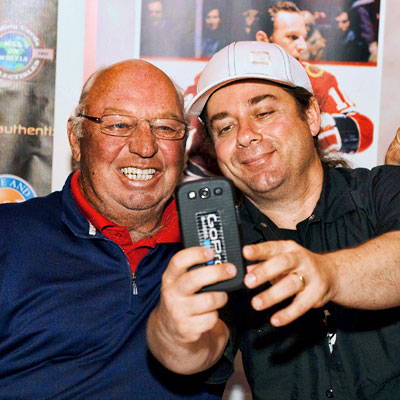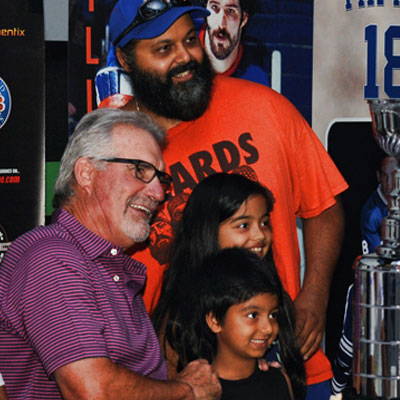 Please ship all Mail Order Items to:
SPORT AUTHENTIX INC.
252 NARINIA CRESCENT
NEWMARKET, ONTARIO
L3X 2E1
CANADA
ATTN: STEVE FOURNIER
Please Note: Items submitted for public signings are typically signed at planned upcoming signing dates, which can be viewed HERE. Items submitted for private signings are typically signed one to two weeks following the order deadline date.  
HOW THE PROCESS WORKS
Once you have determined the item you want to get signed, then simply ship the item into us.
1. Contact our Send-In Department, listed below if you have any further questions.
2. When your Item is received in, it is tagged and put into secured storage until the player signs.
3. We will notify you by email or phone to advise that we received your item within 48 hours of receiving it.
4. Next, an invoice will be created and sent to the customer. Payment is anticipated before the signing.
5. Once signed, a SportAuthentix Inc Hologram and Certificate of Authenticity are assigned to the item authenticating the signature/inscription.
6. The item is repackaged for shipment out to the customer.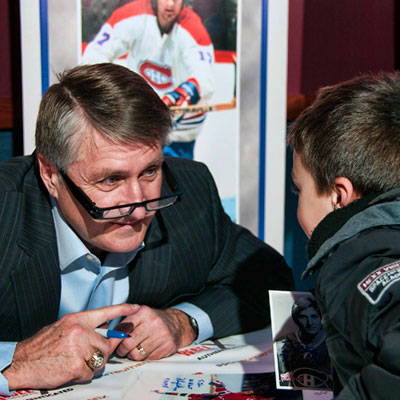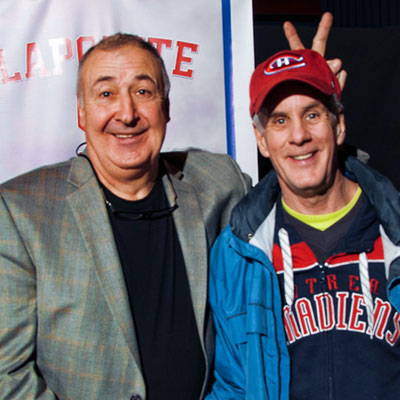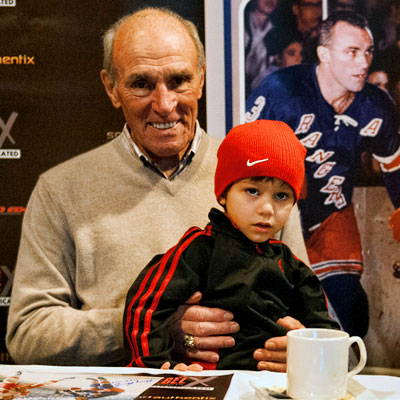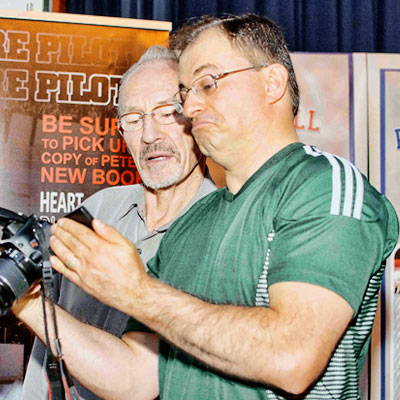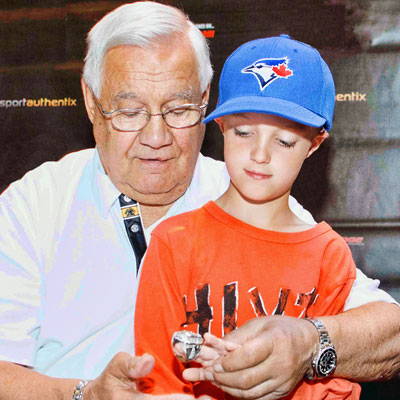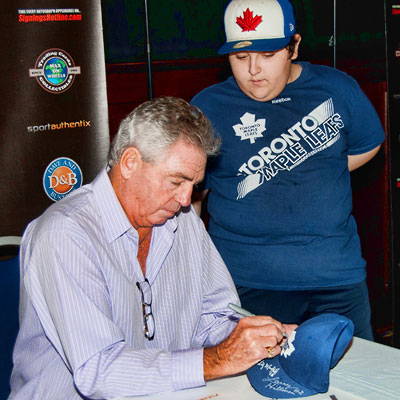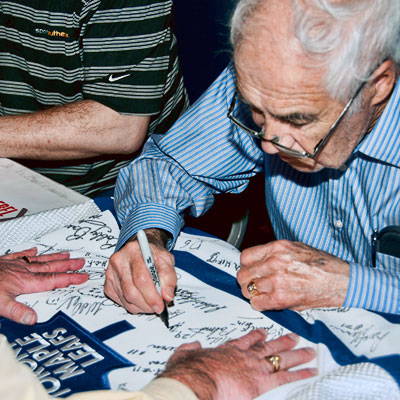 For any other inquiries, questions, pricing quotes or other information, please contact:

Steve Fournier
stevef@sportauthentix.com
416.994.6879

Contact us today for more information, but in order for us to better and faster serve you please include the following with your request:

**Note: A Player MUST Be Scheduled for a signing for us to accept an item as a Send-In! You may check out the upcoming signings HERE

Desired Players Signature
Inscription (If Any)
Personalization (If Any)
Specific Item(s) To Be Signed
Color And Pen Type
Desired Location On Item
Please provide your Return Shipping Address and Contact Information.